In this age of fragmentation and media complexity, the idea of understanding and engaging with an audience with disproportionate buying power, interest and influence is an understandably compelling approach.
Ipsos Affluent Intelligence data has proven that affluent influencers—Affluencers—have greater spending power, expertise and category knowledge. They're experimenters and early adopters who road test new products and share their discoveries with their network. In no category is the Affluencer more influential than the emerging Smart Home category. Affluencers have been among the first consumers to embrace new technologies, including smart speakers/hubs, smart thermostats, and smart security systems—and now they're spreading the word.
Download our white paper on Smart Home Technology, which features our findings, insights and implications for media and brands. Even those who aren't directly involved with technology will find useful insights regarding the Affluencer audience and their role in encouraging the adoption of new products and services.
The goal of Ipsos Affluent Intelligence is to help our clients understand and more effectively engage with the critically important Affluent consumer by providing understanding, insights, analysis and access. Let us know how we can help you grow your business with these forward-thinking, passionate and influential consumers.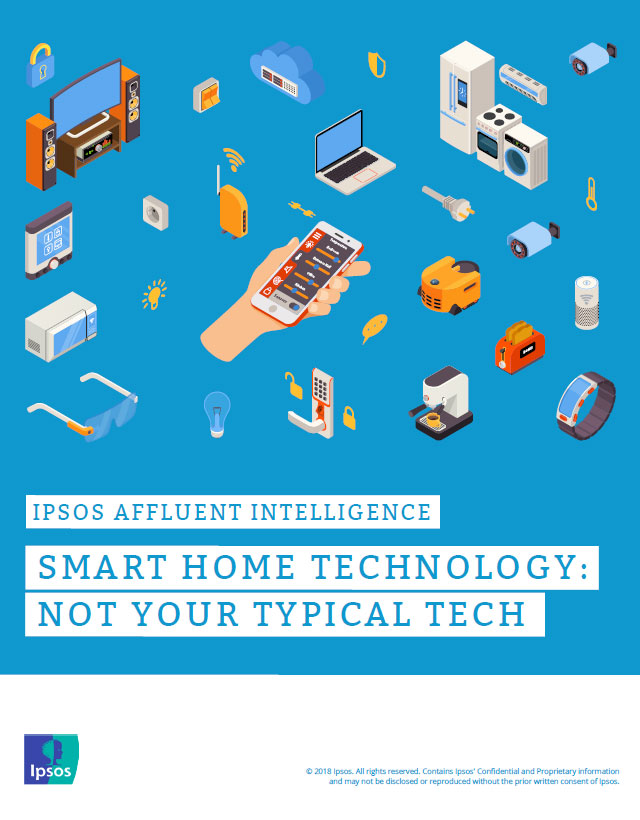 ---
Want to stay update with more news about America's Affluent? Sign-up to receive our e-newsletter.